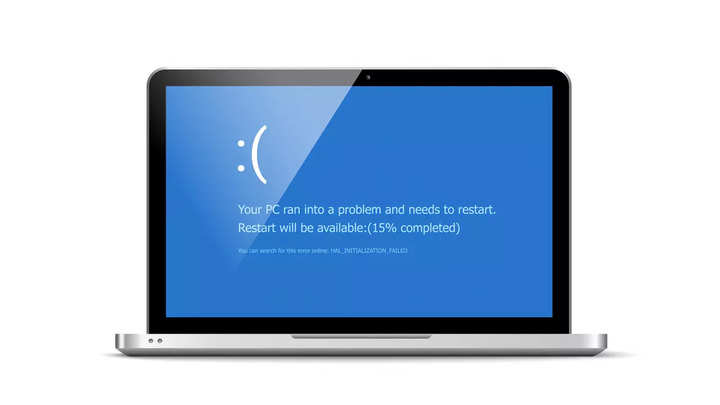 Are you stuck in a situation where your computer automatically restart or forever fall into the reboot loop? This article will provide a quick step into why such problems occur and how to fix this issue.
Why My Computer Restart Always?
There may be various reasons for frequent computer restarts. This can be due to malware, hardware failure, corrupt driver, corrupt system files, incorrect operating system update, incorrect system settings, or CPU dust. We now jump into the different scenarios and their fixes.
1. Disable the automatic restart option
Operating systems such as Windows 10 has a built-in automatic restart feature. You need to check if this feature is activated or not. To disable it, go to This PC> Properties (via right-click)> Advanced (tab)> Settings (button)> Uncheck the "Automatically Restart" option.
2. Check for hardware issues
Another reason you may encounter frequent computer restarts if you have faulty hardware.
Check yours

rum

and RAM slot. Open your CPU cabinet and check if your RAM is properly fitted/inserted into the RAM slot or not.

Check your processor and processor fan. Excessive processor heat can also cause frequent restarts. Unpack the CPU cabinet and check if your CPU is overheating or not. Also, open one side of the cabinet and run the system to check if the fan on your processor is running non -stop or not.

Check if any external device is causing the issue or not. If you connect your computer to an external device (s), unplug the devices and check if the startup issue is resolved or not.

A faulty power supply can also cause multiple restarts. You need to check if the

SMPS

and other power-connecting ports tightly plugged in or not.
3. Uninstall all the latest apps
Another way to solve this issue is to uninstall all the latest installed apps. Often, any faulty app or illegitimate version of the app from any banned source can also trigger the option to automatically restart your system. There are two ways to solve this:
Go to

Control Panel

> manually select your apps or sort them in the order of the date installed and uninstall them one by one.
or
Perform a system restore. For this, type the search "rstrui" and open it. Click Next to continue. You need to choose a restore point where you think your system is working correctly. Follow the on -screen instructions and restore your system to its previous state.
4. System infected with malware
Malware can cause your system to constantly reboot. There are a variety of ways in which malware can enter your system – thus damaging multiple files and interfering with operating system functions. If your system does not have antimalware or antivirus, you will need to purchase and install one. You need to scan the entire system for malware that causes such an issue.
5. Disable automatic driver update
Disable automatic driver updates and check if the problem is resolved or not. Typically, automatic driver updates require multiple PC restarts (in the background) to complete the update. If you think all drivers are new, you need to disable the auto-driver update feature.
In Windows search, type: "Advanced Settings."

Go to the "View Advanced System Settings"> Hardware tab.

Click the "Device Installation Settings" button.
Select the radio button against "No (your device may not work as expected)" and hit the Save Changes button.
FacebookTwitterLinkedIn
---